VENTILATION WITHOUT LOSING HEAT
The KeepTheHeat Air-to-Air Heat Exchanger is designed for industrial and commercial facilities that need fresh air ventilation with highly energy efficiency.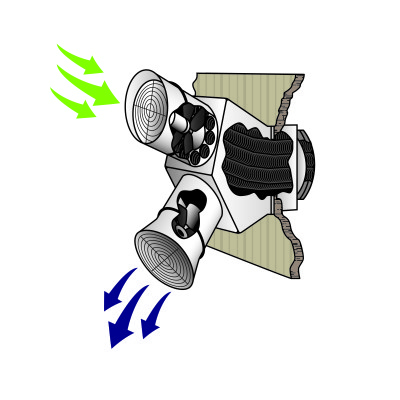 KeepTheHeat Air Exchanger
KeepTheHeat provides fresh air ventilation and exhaust capabilities in one system.
KeepTheHeat targets it fresh air and exhaust air points to maximize a desired airflow pattern.
KeepTheHeat provides a highly efficient transfer of heat from the exhaust air to the fresh air, giving it the ability to provide ventilation with little heat loss.